In carefully analyzing household and personal item purchases with an eye towards sustainability, I realized that there must be a better way than to buy aerosol cans (with plastic lids) of shaving cream for my husband. Thinking "pioneer" or "Victorian" days, I remembered that once upon a time ago, men used shaving soap. After doing some research on Etsy I found a store that sells a shaving brush and mug with handmade shaving soap (available in different scents). They also sell the refills for the mugs. I liked the idea of the refills plus it's a small business, so this is what I ordered for my husband: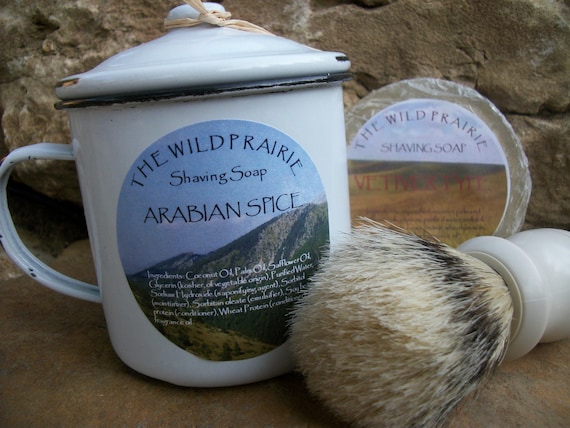 As we don't buy one another gifts very often, I told him it was a combination Valentine's Day/anniversary gift.
*Postscript: Today, February 8, I received the shaving kit in the mail. The mug already had soap in it and there was another bar included with the kit, so two bars, plus a sample of another soap was included. A very nice touch.